How live streaming platforms create greater global engagement for event organisers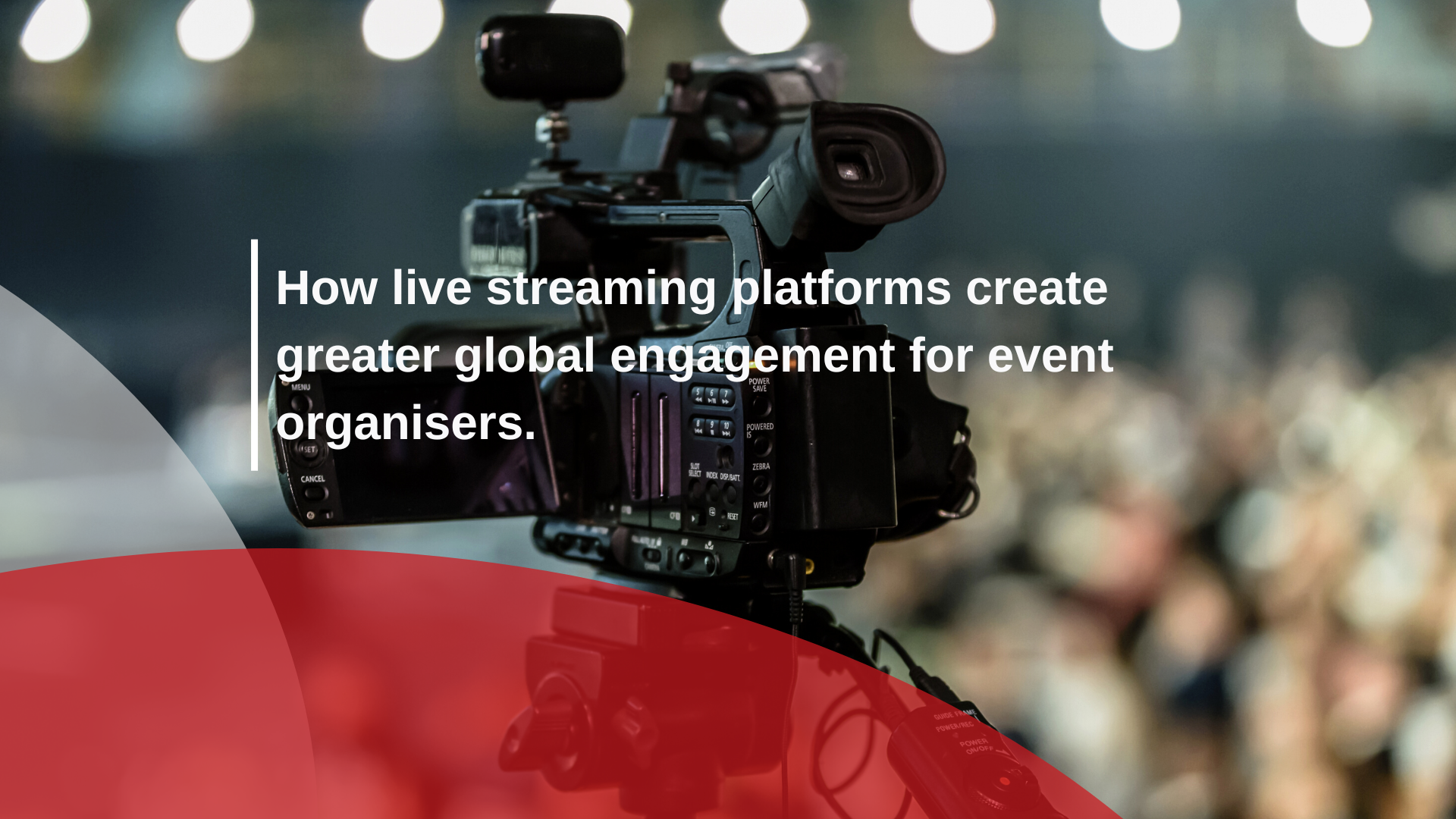 Changing times and new opportunities 
Major events and trade shows returned with a vengeance in 2022 and 2023. But many of them had changed forever, due to the global pandemic and national lockdowns. Virtual and hybrid events have become the norm with audiences now accessing live streams of launches, speeches and panel sessions. Many journalists also now stay at home and conduct their interviews via Zoom or Teams. However, great challenges often bring with them new ideas and opportunities, with event companies now looking at new ways of engaging wider audiences over longer periods of time.  
A strong case for live content platforms   
Bespoke live streaming content platforms allow event organisers to stay ahead of the game. For example, when Abu Dhabi Sustainability Week (ADSW) returned as a hybrid event in 2022, there was a need for a platform to stream the event's many sessions to an audience that couldn't attend in person. Following the successful launch and platform roll-out, TheNewsMarket was tasked with creating an enhanced version in 2023, offering even greater global engagement. 
The result – ADSW Live, a 24/7, curated platform that hosts multiple, simultaneous streams and supplies video-on-demand content across different time zones. Introducing different channels to the platform allowed for the complete live streaming of the entire event.  
Additional features for 2023's product upgrade included: an expandable/collapsible menu on the landing page showing all the main channels and ongoing events; a social media wall featuring aggregated posts; plus, user registration and data capture.    
In addition, TheNewsMarket provided a video production team that produced a daily show. Hosted on-location, it featured video reports, and interviews with business leaders, government representatives, and event sponsors.  
The hard evidence 
In 2023, the platform helped ADSW successfully achieve its goals of greater global engagement, gaining new and younger audiences in a wider spread of countries. Page views, user numbers, and video plays all significantly improved year-on-year. 
Additional benefits of TheNewsMarket's platform 
You get to own your own data

 

More advanced audience analytics than YouTube offers

 

'Looks and feel' like your brand, not YouTube

 

No annoying YouTube adverts

 
User registration and data capture

 

A longer tail of event content – pre and post event

 

Host fresh content, and engage audiences across the year

 

Chatbots and social feeds can be integrated

 

Polls, quizzes and break-out rooms can be added

 
Conclusion 
Live streaming content platforms, such as ADSW Live, solve many of the challenges faced by event organisers, helping them stay ahead of the curve. They offer many exciting ways of gaining and engaging new audiences around the world. They also offer new commercial opportunities and added value for sponsors.  
If you'd like to talk to us about our live streaming content platform or our next-generation content platform technology, ContentBase, you can contact us here or call Delano Pansi, our Director of Media Solutions on +44 (0) 7795 363 500 or email Delano.pansi@thenewsmarket.com