How Can Trade Show Exhibitors Expand Their Show News Reach?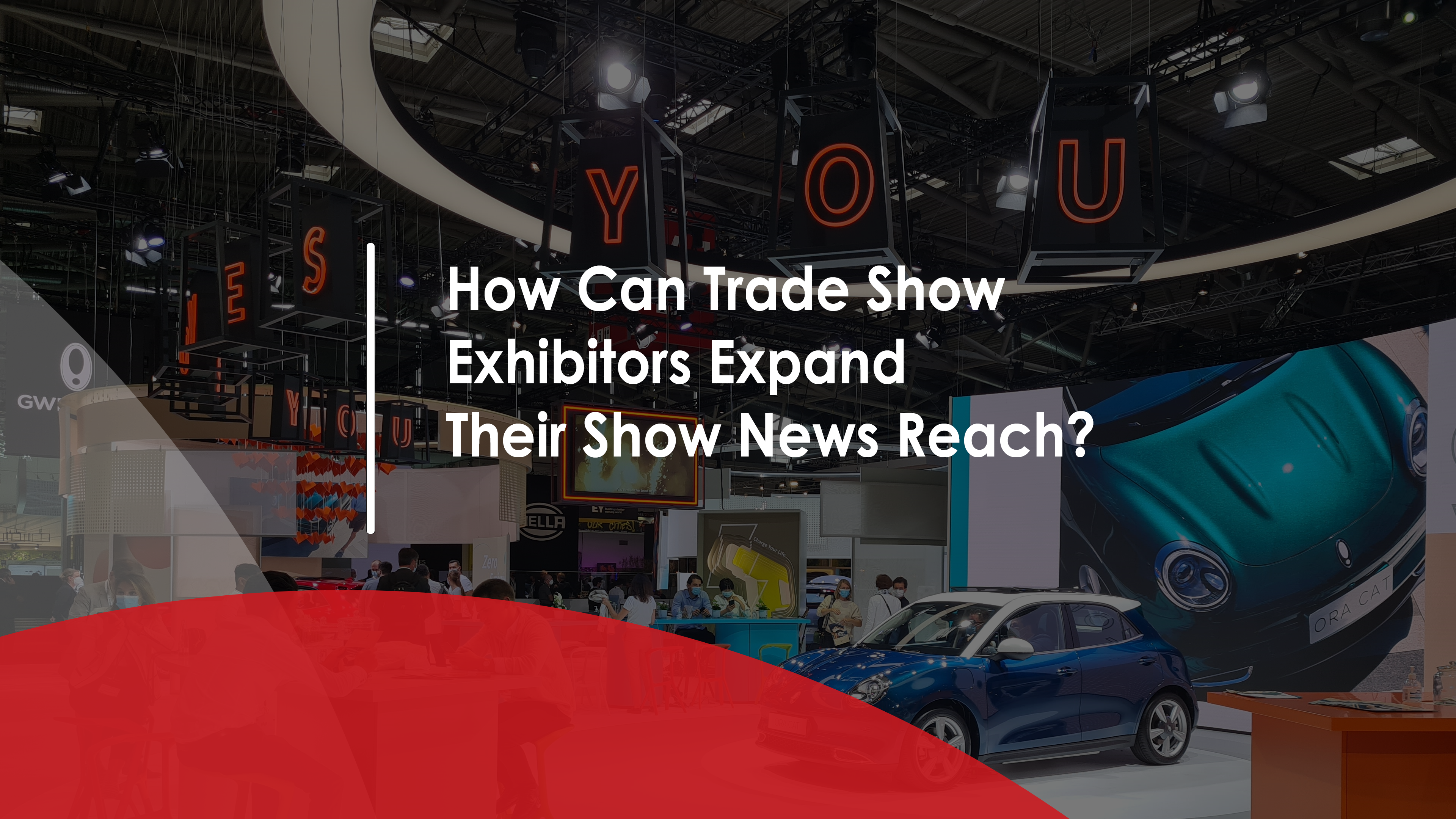 The trade show circuit remains hugely important in most sales calendars. However, like everything else in the world, live events took a brutal hit during the pandemic, and many have struggled to fully recover.
According to our own straw poll on social media, just 27% of those who responded said they mainly attend in person now. Similarly, working in the media industry, we know that journalist attendance remains down compared to pre-pandemic. Many cash-strapped media outlets simply don't have the budgets to fund trips for their reporters anymore. Combine this with the fact many journalists have not returned to the office and don't have the luxury of free time to spend on travel and overnight stays, and we can sense a big impending problem for exhibitors.
Trade show organisers have always relied on the exhibition media centre to publicise their exhibitors' news. But with media attendance at an all time low, how can brands that invest big budgets into trade shows ensure their news is reaching target media?
Finding the right press release distribution method
Placing your press pack in the trade show press office just isn't going to cut it anymore. Instead, you're going to have to also make sure your news gets directly into the hands of all your target media yourself. This could be a huge task for any internal comms team, so finding the right vendor with the right experience and knowledge is crucial.
Press release wires
Press release wires are a popular method of distributing press releases, however, the wire is not an instant solution, they can be expensive and should be considered carefully.
With a wire, a press release will be blanket-dropped directly to all news desks within the region it serves. These news desks will receive a constant stream of press releases and use those of interest on a national news level.
Press release distribution
There are many press release distribution services, and as such they should be researched well before use. Many services simply offer the technology for a company to build a media list and distribute the press release. This isn't exactly helpful to those PRs who already know their main industry contacts but need to make sure all industry journalists around the world (or just in a specific country) receive their news.
TheNewsMarket
So, what's the solution? TheNewsMarket is unlike any other press release distribution tool out there. It is a digital platform for journalists to use anytime to find and download news and content; and it is a distribution method, only distributing to subscribed users and bespoke, hand-built media lists targeting only relevant media.
TheNewsMarket isn't a stand-alone technology which relies on syndicated agreements. Uniquely, it is supported behind-the-scenes by real editorial and public relations professionals.
Having been around for over 20 years, TheNewsMarket is used by some of the world's biggest PR agencies and companies to distribute their news, and some of the world's biggest media outlets to source news and content.
Used by PRs to extend the reach of their press releases, TheNewsMarket fits into any gaps a PR or comms team may have. It's impossible for one PR to know every single relevant industry journalist in every single country a company operates; however, it is possible for journalists around the world to use TheNewsMarket as a source, and for our global team to source and target the right contacts outside your black book.
If you'd like to talk to us about how TheNewsMarket can support your news dissemination, find out prices or ask about any of our other services, such as production, media relations and editorial, you can contact Delano Pansi, our Director of Media on +44 (0) 7795 363 500 or email Delano.pansi@thenewsmarket.com