Words Matter – Here's How to Choose Them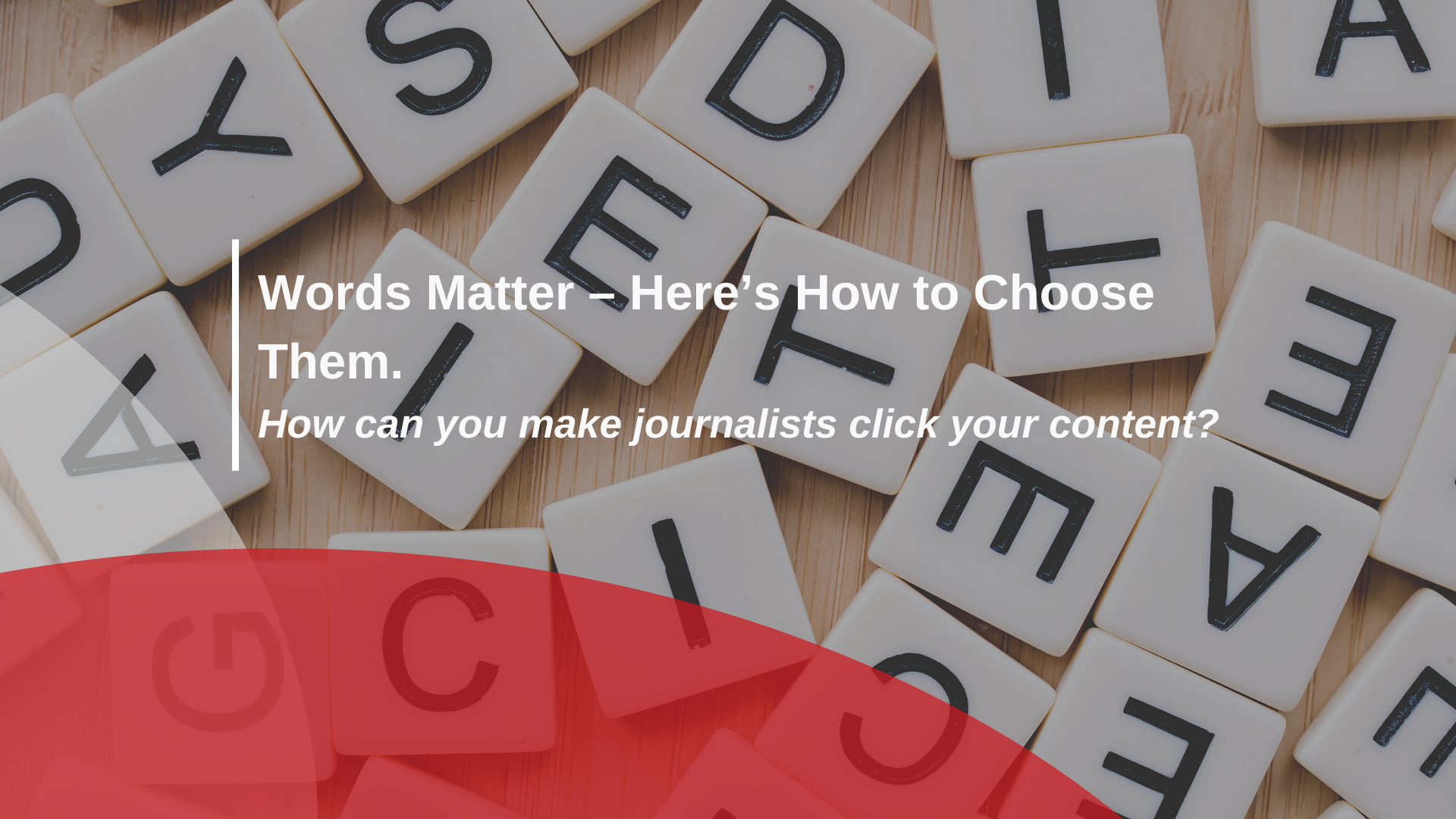 The endless amount of online content allows journalists and other online users to be picky. Whether it be a news article or a press release, how do I ensure my headline secures a "click"?
Top tips
Here are four basic tips in writing a click-worthy headline.
Your headline should be interesting and informative. Avoid clickbait!
Journalists will see right through this. Avoid making the headline salesy or robotic – bear in mind your headline needs to attract a journalist, not suit your brand marketing.
Short and powerful quotes tend to be attention grabbing. So are numbers.
For example
IOC launches Gangwon 2024 Medal Design Competition
Lamborghini presents the Invencible and Autentica: a final and unique farewell
Pique the interest of your reader without giving away the punchline.
Any journalist will tell you that the 5Ws must be addressed early on in an article: the who, what, where, when, and why. But they don't all need to be in the headline.
The headline should leave the reader wanting more so that they have no choice but to click and spend time reading the article.
For example
Introducing ContentBase − Advanced Newsroom Technology for Outstanding Brand Communications
Kia America Teases 14th Super Bowl Ad
Be intentional with your word choice.
A perfect headline engages the desired reader. The best technique is to place yourself in the shoes of the reader rather than the author – what would make you read the article or press release?
Make sure you use action words and adjectives and never sound corporate or overcomplicate your headline with internal or industry jargon.
Look at your headline and ask yourself: can I replace this word with a stronger one? A shorter one? Is my headline representative of the article's content?
Include keywords and include them early on.
Headlines need to be searchable.
Not only will this allow your press release to appear in more online searches but it will also give your article a higher up position within the search results. Strong keywords are those which are searched the most and generally tend to be important information.
For example, if there is a football match, what key information would you need to find the results online? The team name, date of the match, match ground, opposing side, etc.
In addition to keywords, use images to grab the attention of those casually surfing online.
Summary
In a world of digital content, it's hard to stand out and be the reason someone stops scrolling.
However, with these key pieces of advice, you can improve the interest of your audience. Remember too, there is no limit to the number of times you can post a piece of content on your social channels.
If you'd like to talk to us about PR, content marketing or our next-generation content platform technology, ContentBase, you can call Delano Pansi, our Director of Media Solutions on +44 (0) 7795 363 500 or email Delano.pansi@thenewsmarket.com