4 reasons why advertorials are key for brands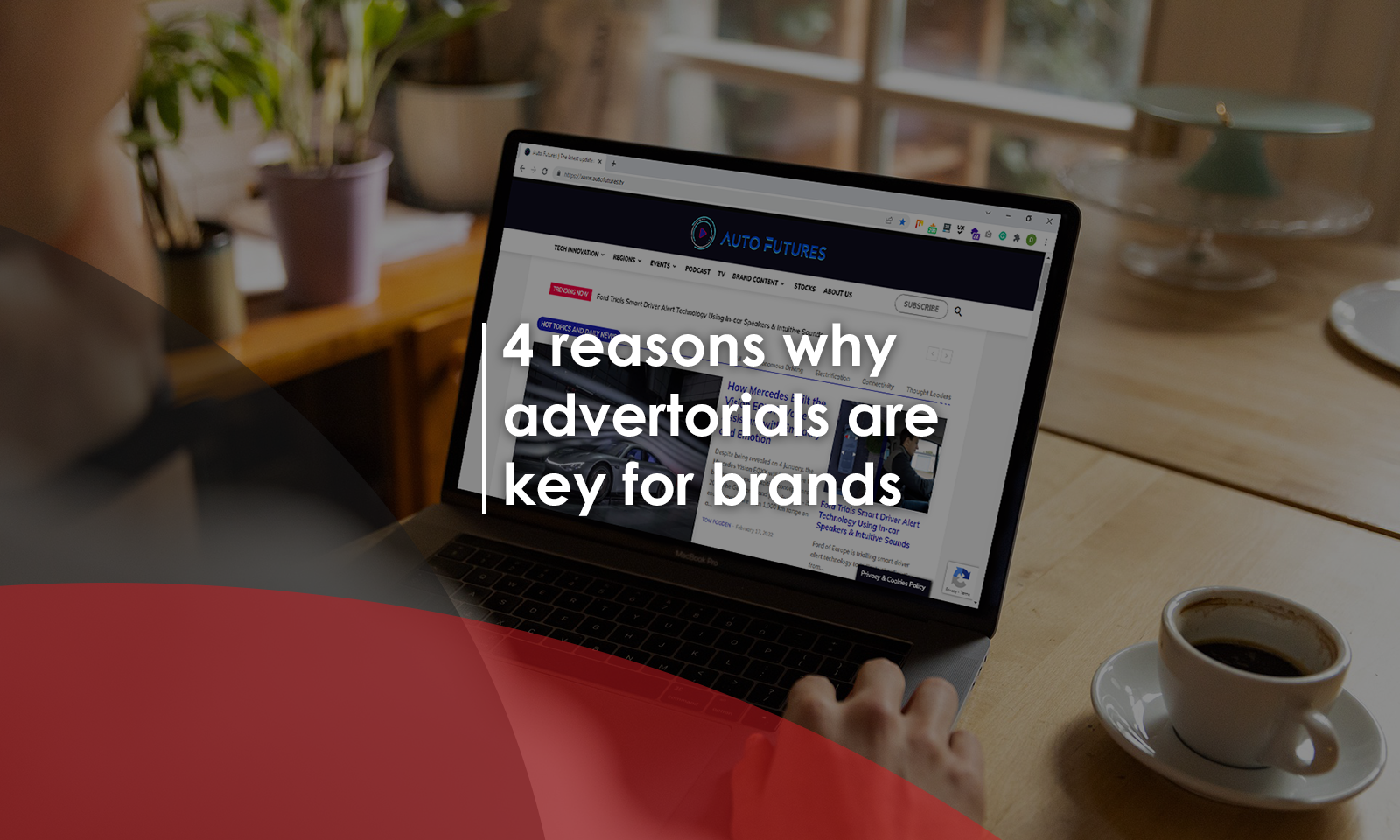 Advertorials might seem a bit futile at first. You'd be forgiven for thinking that readers simply skip over any article – whether print or online – that has "branded content," "sponsored content," or a brand name in place of a byline.
However, you would be wrong. Readers trust the publications they read – if they didn't, they wouldn't come back – as a result, readers know that their favourite publications take pride in upholding their reputations. If those publications started publishing branded content for any old company, it would reflect badly on the publication – not the advertiser.
As a result, advertorial content – whether it's a long-form article, a video, a podcast, or any other type of content – can be a simple and effective way to get your brand some much-deserved coverage and some extra clout.
Here are the top benefits your brand will receive from advertorials.
Boosting your brand reputation
Reputations take years to build but can be destroyed in minutes. However, by utilising the existing reputation of a respected publication, you can boost your company's standing quickly and easily.
Of course, no amount of advertorial content will be able to fix a broken reputation but, as consumers and businesses become more conscious of who they buy from and who they supply to, it's prudent to ensure that your business has a strong reputational base.
Reaching an engaged audience
Engaging an audience with your content and messages is one of the hardest skills in marketing. People on social media platforms don't want to see adverts and nor do they want to be constantly bombarded with posts espousing the virtues of your company.
However, by using advertorial content, your brand can gain front row tickets to an existing and engaged audience of potential customers and partners.
Of course, you need to be judicious in picking the publications you work with. There's no point, for example, in a beauty brand paying for advertorial space in the Financial Times when all its readers are there to learn about stocks and companies rather than makeup.
But if your business can identify a relevant publication (which is easier than you might think) with an engaged audience, you will be able to quickly tap into that audience and improve your sales.
Telling your brand's stories through advertorials
At its heart, journalism is about telling stories and, by using advertorials you can communicate your brand's story to the people you want to reach.
An advertorial can help introduce your brand to readers and explain why you're in business and what you're trying to change. This, of course, is markedly different to how publications traditionally write news and even business features. For example, Auto Futures, which covers the future of mobility and sustainable transport, regularly interviews executives from leading companies in the sector and covers all the most relevant news also produces advertorial content. Unlike the regular features and news stories, however, Auto Futures' advertorial content is more closely aligned with the featured brand's messaging and marketing – giving the brand more direct access to the readers.
With an advertorial, you will be able to set out the problem you're trying to solve directly to the reader and begin to unravel the issue and how your business is working around it.
For example, your business might be active in a sector that, in the past, hasn't had a great reputation for ensuring good working conditions – think the fishing and some food industries, for example. However, with an advertorial, you can explain why your business works differently and gives a fair deal for all its workers.
Reaching a new customer base
Perhaps you're a company already established within one sector and are looking to expand into a new one – think, for example, New Balance looking to gain some interest in its new football boots.
An advertorial can be a great chance for your company to gain some serious exposure to a new audience. You can use the dedicated real estate in a publication to talk about why you're moving to this new sector, why you're different and better compared to the existing players, and you are a brand that buyers can trust, despite being new.
By using an existing publication with kudos and standing in the sector, an advertorial can help to convince readers that your brand is a serious player in the market – despite being new.
---
Ready to get in touch?
TheNewsMarket has an experienced team of international journalists that can help your brand build its narrative and reach new audiences whether through advertorials, media relations, or media distribution. Visit our contact page to get in touch and discover how we can transform your business in 2022.