3 reasons your brand needs editorial support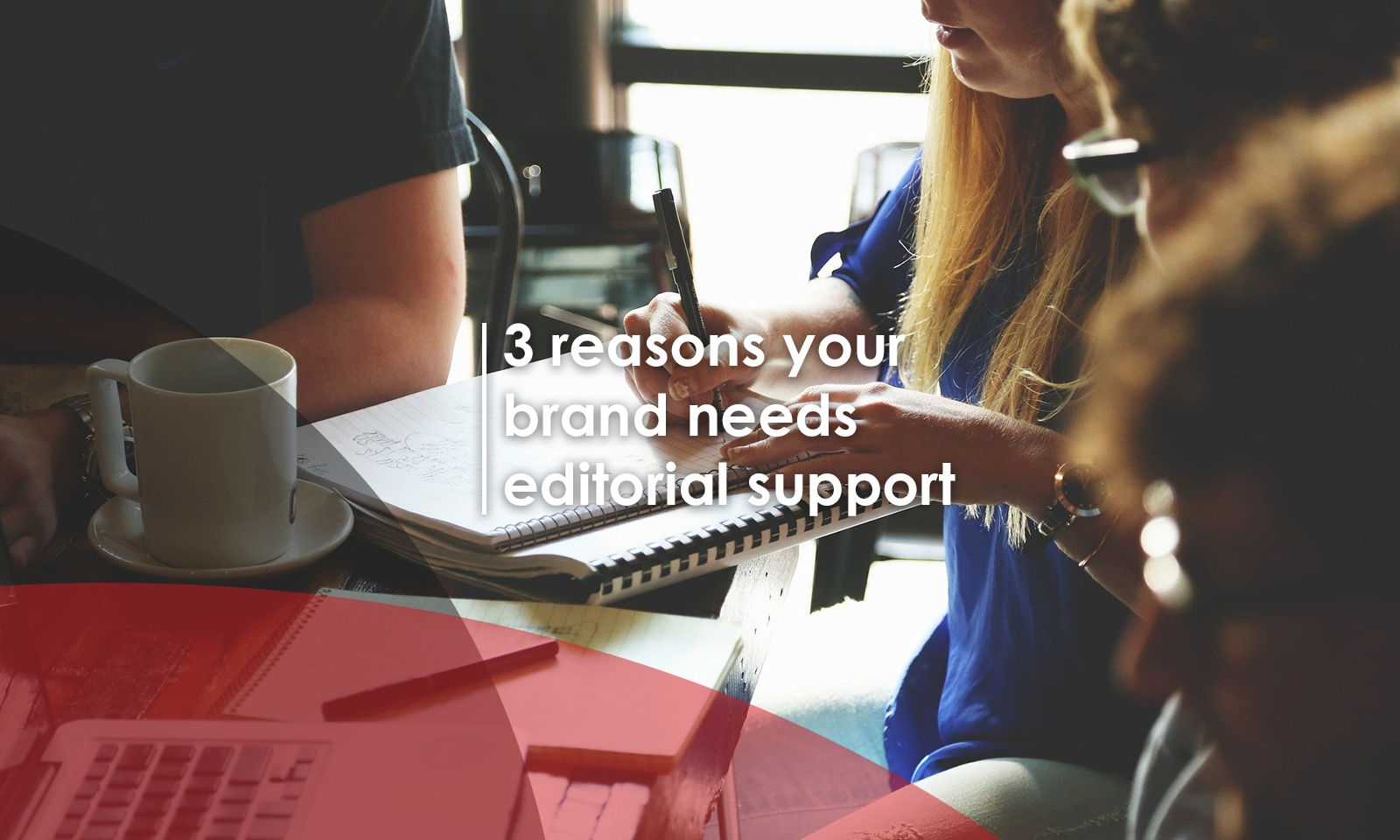 Getting your brand's products and services into the mind of consumers can be challenging.
While it might seem that repetition and consistency in your messaging might be the way to attract attention, you won't pique the interest of consumers or journalists without being able to convince them that your company matters.
However, while you think that your brand's vision and mission is important, communicating that to everyone else can be challenging without editorial support.
Fortunately, there is a group of professionals whose entire job is convincing people that they should care about something – journalists.
1. Connecting with your customers
Nowadays, customers expect humanity in the brands they choose to buy from, and your brand needs to have a convincing story to get customers onside.
Consulting with journalists and other editorial support staff can help you find an interesting angle to your products and services. You might think, for example, that your brand is innovative and has a unique offering. However, you can't simply tell customers that your stuff is new or interesting – you must show why it benefits them.
It takes 5 to 7 impressions for people to remember a brand. Giving customers a genuine understanding of why your brand matters is essential to helping you stand out in the relentless cycle of news and attention-grabbing advertising.
It's also important to demonstrate exactly how your business' services and products will improve the lives of your prospective customers. Again, you might assume that buyers will implicitly get why your stuff is good but, often, they don't. Journalists are experts in working to localise stories and make them relevant to an audience who, ordinarily, might not care about the topic.
Working with journalists and editorial staff will give your brand the head start it needs to connect with customers.

2. Connecting with journalists
Getting your stories and news out to journalists can seem easy – write a press release, email it to journalists, collect headlines.
However, unless you know what journalists are looking for, you'll often find that your stories don't get the coverage they might otherwise deserve.
It's likely that the press materials your company is sending out might bury the most important part of the story too far down, or not mention it at all. Most journalists are busy people – working to tight deadlines without the time to hunt down an interesting story buried deep in a press release.
But, by working with editorial support staff, your company will be able to get a handle on exactly what journalists are after. As a result, you will be able to target your releases to specific publications and journalists – meaning you will reach more consumers and get bigger and better outlets covering your stories.
3. Connecting with existing stories
A fantastic way to generate interest in your brand is by having a position on the latest relevant news. For example, many brands are opting to connect their products, services, and general company outlook to ongoing issues of social justice or sustainability.
However, spotting which stories to jump on can be challenging. You need to wait for the right moment with the prevailing wind of consumer sentiment heading in your desired direction. Sustainability stories, for example, are perfect for brands as consumers become more environmentally conscious.
Attaching your brand to news from the global COP26 climate change summit might seem easy but you'll likely get lost in the noise. However, by engaging with experienced journalists, your brand can more easily spot opportune moments for activism and get results through effective media pitching and strong emphasis on brand narrative.
Without experienced journalists, it's likely that your brand will miss the opportunities available.
Editorial support for your brand's news, points of view, and marketing can elevate your company from a market also-ran to a market leader, bringing better commercial results as well.
---
To learn more about how TheNewsMarket can help your company with your news distribution and branding, visit our services page or feel free to contact us.