Why brands need an online newsroom in 2021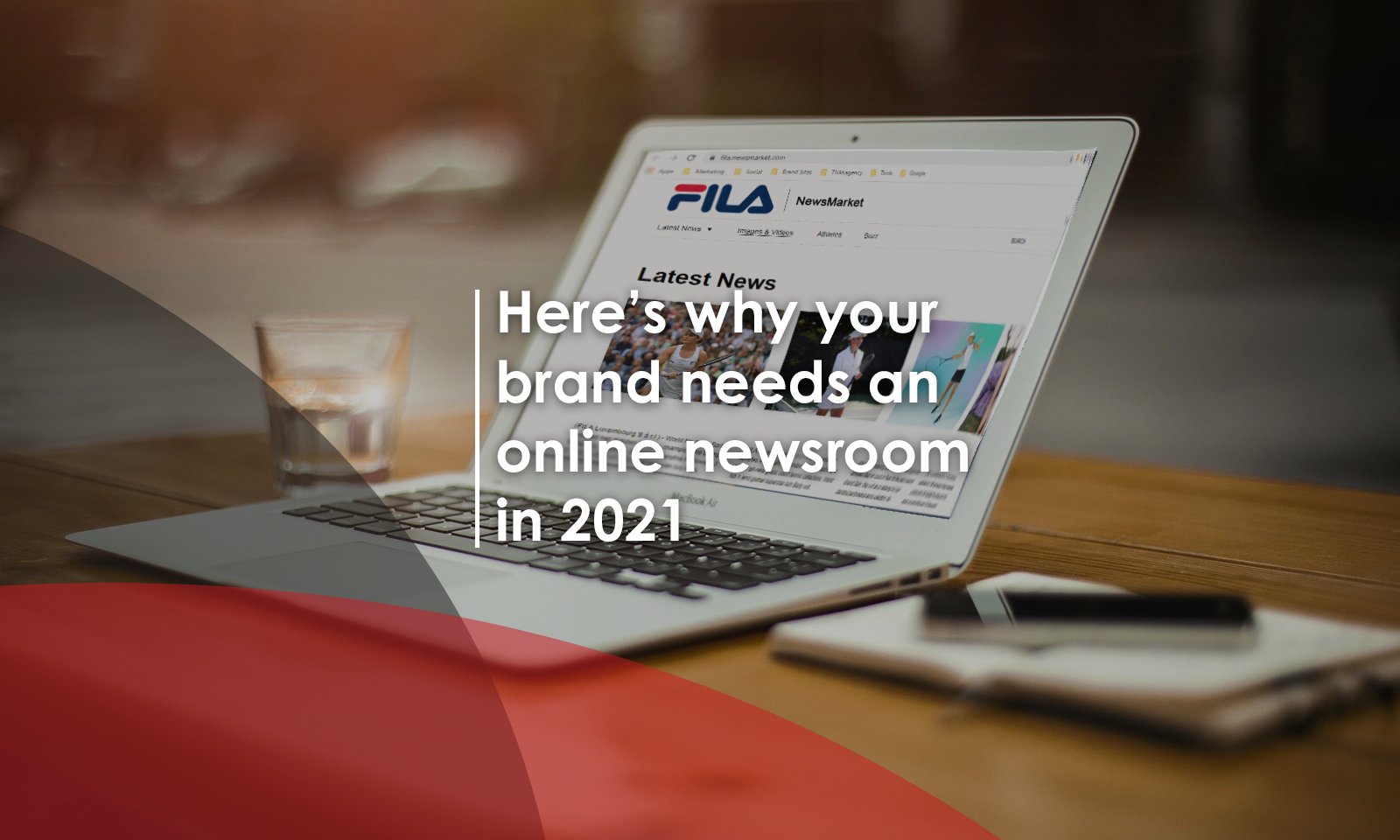 Back in the 1990s, promptly at 7:00 am each day, the neighbourhood kid threw a bundle of newspapers and editorials for the family to read and there was a war waiting to break out in the living room, for who gets to read what section. While I was happy with my celebrity news, like any media-obsessed teenager, my athletic sister would prefer sports, my geeky brother would read all about tech innovations, while my parents would be into their own local news, events, digging information on businesses and companies in various sectors for their future investment plans. This was our newsroom – right in our own living room!
News was never just meant for media outlets. News is also about brands, no matter how big or small, trying to engage with their audiences, earning credibility and, most importantly, sharing their stories, values and beliefs.
No-one anticipated the daunting situation that we all are facing currently. With businesses massively impacted by the pandemic, travel taking a back seat, communications and major events going virtual, and budgets being cut, the one thing that brands and institutions should not give up on is a communication strategy.
One of the key PR and communication strategies should be to have an online newsroom that acts as a definitive, trustworthy source of your company news. Whether you are a small brand with four employees running from your studio apartment, or you are a global leader with offices around the globe – you need your own newsroom; not only to advertise and market your services and goods but to let others know about your brand, people and values.
Here's my take on why brands and institutions should have their own online newsroom:-
Brand Awareness: Newsroom acts as a 'one-stop shop' where you keep all of your PR-related content online – from press releases and news announcements to company fact sheets, multimedia assets, leadership bios and media coverage. Newsrooms can also be used to stream virtual live events and engage directly with your target audience.
Media Attention: PR is arguably the most powerful form of awareness your business can have, so you can't afford to ignore it. With our fast-paced life, journalists have very little time to research stories, collate assets, and get quotes for specific news. An online newsroom is useful to journalists who can easily track down information and news about your business. In return it helps you gain the 'earned media' that your company hopes to achieve. With newsrooms, corporate communications with the media becomes collaborative, professional, and straightforward.
Stay in Control: Since you have the full control, you can oversee releasing a statement or a press release or even planning a product launch in the time zone you want based on the geographical location you are trying to target. Being better than the competition, from a press or media perspective, gives you the edge in coverage and exposure.
Offering Authenticity: Only you can curate and narrate your story, the way you would like the consumer to interpret it, which gives you full control to change the landscape in which your brand operates. So, whether it is about diversity and inclusion, sustainability, or future innovation, only you can craft your true authentic space for your targeted audience via thought leadership and ESG (environmental, social and corporate governance) stories.
Analysis: With agility now being a foundation for most businesses, getting timely feedback and taking corrective actions have become standard practice. Implementing the correct tracking codes to understand how your news has been consumed and getting insights from user engagement opens up new avenues and opportunities to make informed decisions on campaigns, stories and future digital content.
I will end this with one of my favourite quotes from a sitcom – "First be the best and then be the first!"
So, are you ready to take a plunge? Whether you are a car manufacturer, a pharma giant, a sportwear retailer, a corporate enterprise or a NGO, you need to be at the forefront of the in-house, online newsroom scene.  Contact us today to get started.
Check out a few of our very powerful, data-driven newsrooms.
---
To find out more about newsrooms from TheNewsMarket, visit our Contact Us page or email us at info@thenewsmarket.com. Make sure to also follow us on Twitter and LinkedIn.