When do you need a content marketing platform?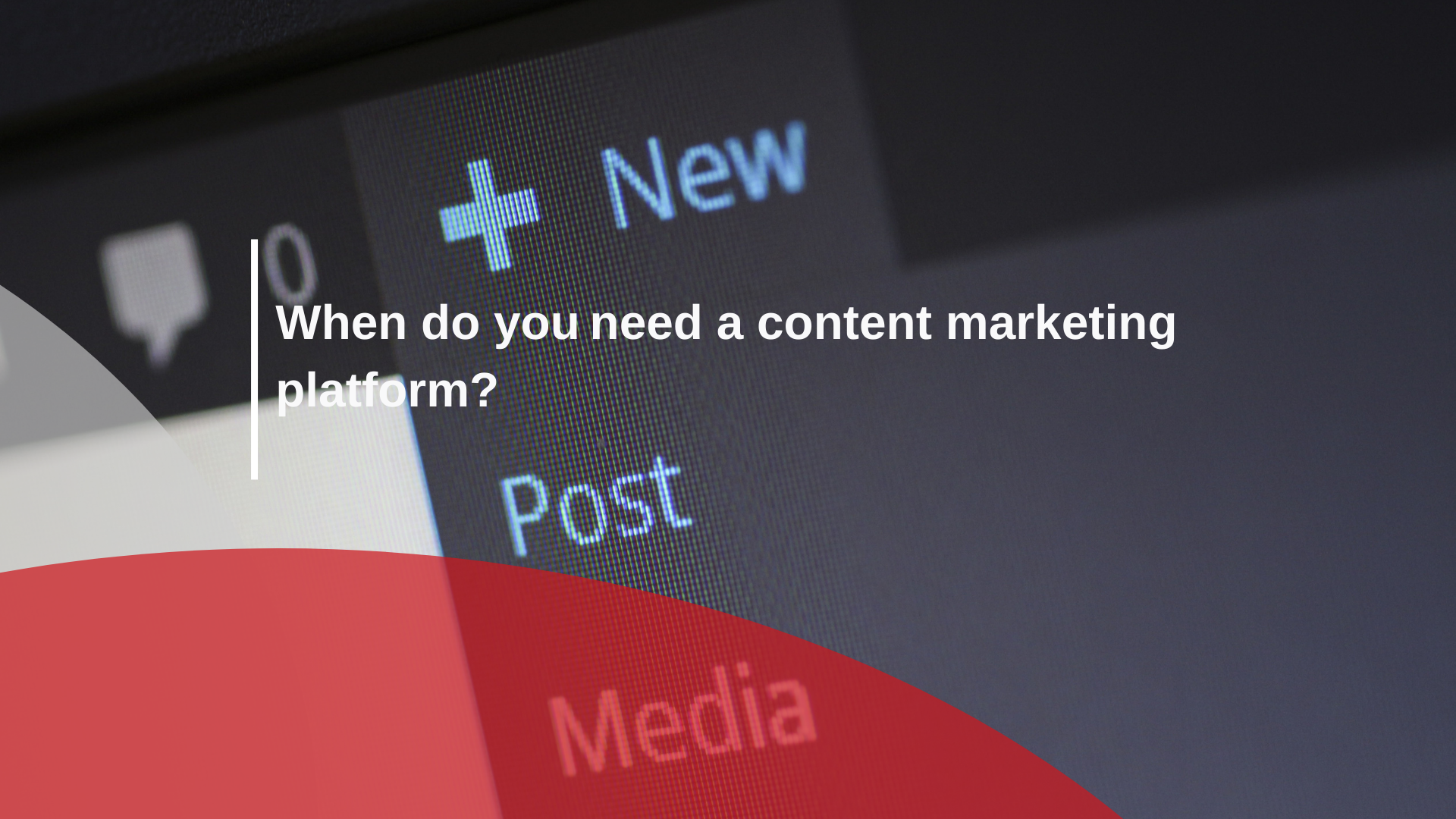 Is all news good news for brands or organisations? Well not always, especially if your product or service isn't ready to release or you don't have a comms strategy in place. In fact, starting public relations (PR) and media relations (MR) too soon can be counterproductive.  Also, spending time, effort and budget on releasing one great story to the media may very well damage your credibility with journalists, especially if there's no follow-up. Remember that journalists are a cynical bunch, and they may pick holes in your story. Or ignore you next time around. Or worse. So, what to do?  
Choose a trusted partner  
First off, before you start your content marketing, and PR and MR campaigns, get your (proverbial) ducks in a row.  
You should only start:  
once your product/service/offering is ready

 

when you have a story to tell
when you have created a press kit (press releases, high-res images, product samples etc.)

 

once you've identified who your audience is, and your pitch

 

once you've pinpointed which journalists and media outlets are suited to tell your story

 

when you have a content diary and a pipeline of stories 

 
A trusted partner can advise you on developing a basic comms and content strategy. An all-rounder can also help you hone your messaging and storytelling skills and start creating content for you. As you grow, they can stay with you and help your team achieve their next communication goals.  
Content marketing platforms  
When you are ready, it's time to pick the right technology to support the next stages of your journey. Think about the future, not just your needs now. Your trusted comms partner can help you decide on what content marketing platform best suits your needs. Advanced platforms not only host your content and distribute your stories and media assets to journalists, but they also help engage a range of different audiences, including investors, brand fans and followers, digital influencers, customers, stakeholders and employees.  
Other benefits of a great content marketing platform include:  
inclusion of a 'social wall' to aggregate multi-channel posts

 

integration of investor content, such as financials, T&Cs and share price

 

multiple languages and regional content

 

the ability to live stream company events and announcements

 

unlimited uploads and storage capacity for media assets, such as video

 

round-the-clock, 365 days a year tech support

 

deep data analytics to help shape your future content and campaigns

 

 
Conclusion  
Don't rush into PR until you're fully prepped. Find a knowledgeable and experienced partner to support and guide you and remember, when looking for the right comms technology, not all content marketing platforms are born equal. ContentBase, from TheNewsMarket, is the most advanced platform on the market. It's trusted by some of the world's leading brands and organisations to create engagement with their audiences and helps comms teams deliver on their KPIs. (PS – ContentBase just so happens to offer all the above benefits, and more.)  
If you'd like to talk to us about PR, content marketing and production, or our next-generation content platform technology, ContentBase, you can call Delano Pansi, our Director of Media Solutions on +44 (0) 7795 363 500 or email delano.pansi@thenewsmarket.com