What is an Online Newsroom and Does my Brand Need one?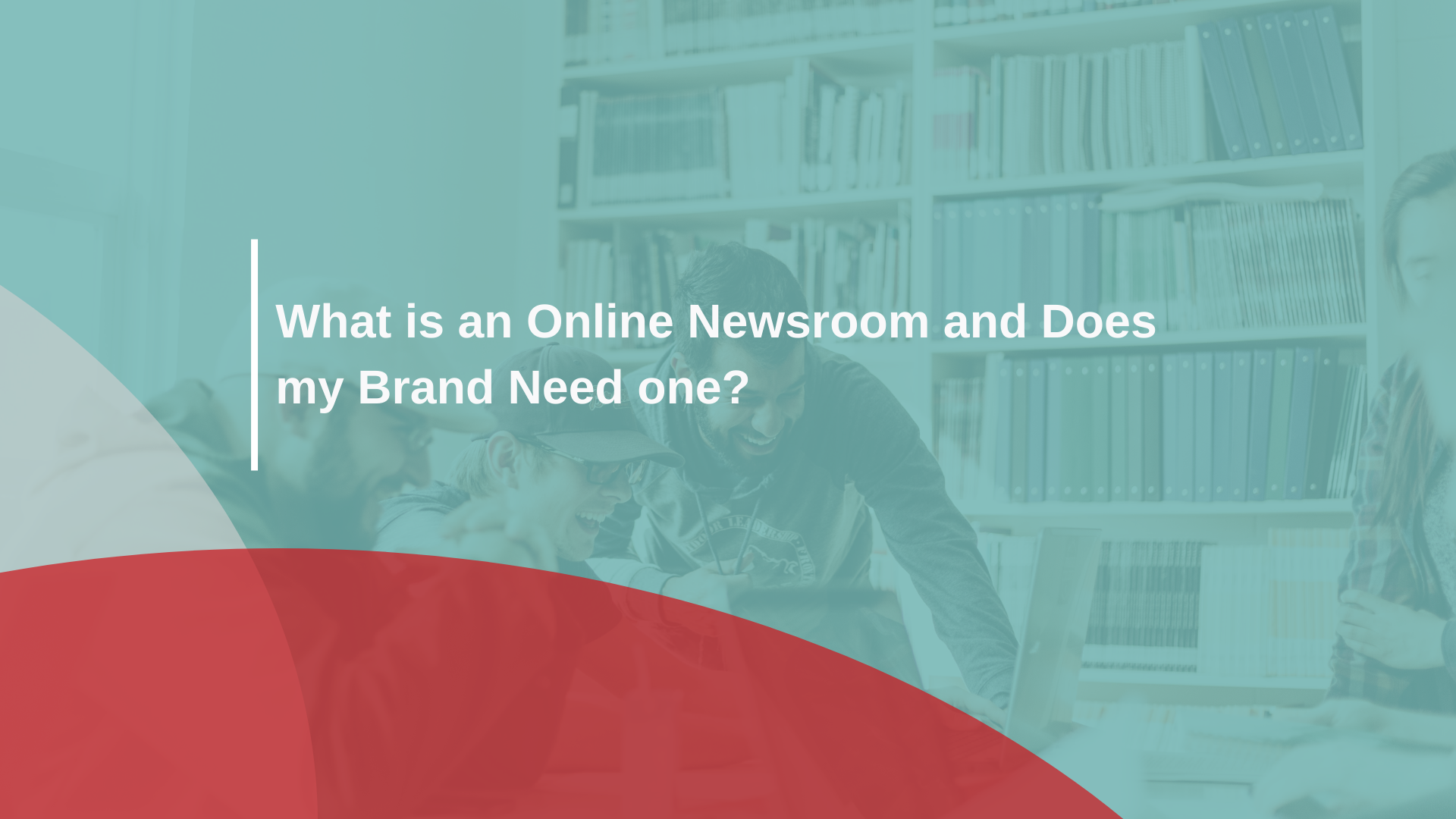 In a time when the internet was a relatively new concept, the opportunity to develop company websites specifically for the press was soon identified and the online newsroom (or 'media centre') was born. As a central hub for a company to upload its press releases and images, online newsrooms allowed interested media to search, access and download news stories without needing to rely on a PR or comms team.
Fast forward to the current day, and press releases are no longer the main form of content companies are producing. Live events, videos, YouTube shows, high-resolution pictures, social posts, executive bios, infographics, company reports – the time for a basic online newsroom has passed. The future is in understanding the value of content platform technology, a one-stop-shop which is now critical in effectively executing a modern communications and PR strategy.
Are they essential?
The most important benefit of an online newsroom is that they're an effective way to house news announcements for target journalists, and as such they remain an effective tool for PR.
However, as multiple teams are now producing content, a content platform provides a central hub for easy asset management. The technology also enables all functions within a business to find all available content.
Every brand will be aware that people can post what they like on the internet, and they're not shy to do so. Another benefit of a content platform is that the company is in control and offers trusted content. The hub can provide accurate and up-to-date information, while also helping to generate positive coverage for the brand.
Know your audience
Journalists are no longer the only audience for today's communications, marketing, and PR teams. Now with a wide range of audiences to consider, brands are rapidly learning the future-proofed benefits content platform technology provide. By leveraging a content distribution network, brands can distribute high-quality, engaging content to a wider audience. This can help to boost brand awareness, drive traffic to the website, and increase engagement with every audience.
Spoiler: that audience is growing. Traditionally, online newsrooms were mainly used by journalists, but brands now have wider audiences they need to communicate to. These can include: –
Investors and stakeholders who want to see financial performance, business strategy, etc. They want to be kept informed of any major changes or developments within the company, and an online newsroom is a trusted and timely source. Additionally, having a digital newsroom means that all stakeholders have access to the same information, which can prevent misinformation from spreading.
Analysts who are looking for data, statistics, essentially anything that can provide insight into the company's future prospects.
Influencers and brand fans who help to shape public opinion. They can drive significant engagement, and an online newsroom gives them the tools they need to do exactly that.
Brands need to communicate with all of these groups effectively to build strong relationships and maintain a positive reputation online.
Building a newsroom or content platform
An online newsroom or content platform needs to be designed to meet a company's particular needs and deliver on its KPIs. With over 100 features, the content platform ContentBase helps businesses of all sizes tell their stories to their chosen audiences – and it does this with the most powerful digital newsroom software available.
PR has changed a lot in recent years, and it will only continue to evolve. Audiences have also grown and evolved. The era of the online newsroom may very well be over. It's now time for all businesses to discover the exceptional benefits content platforms provide.