PR, Marketing or Social: Who 'owns' all your brand content?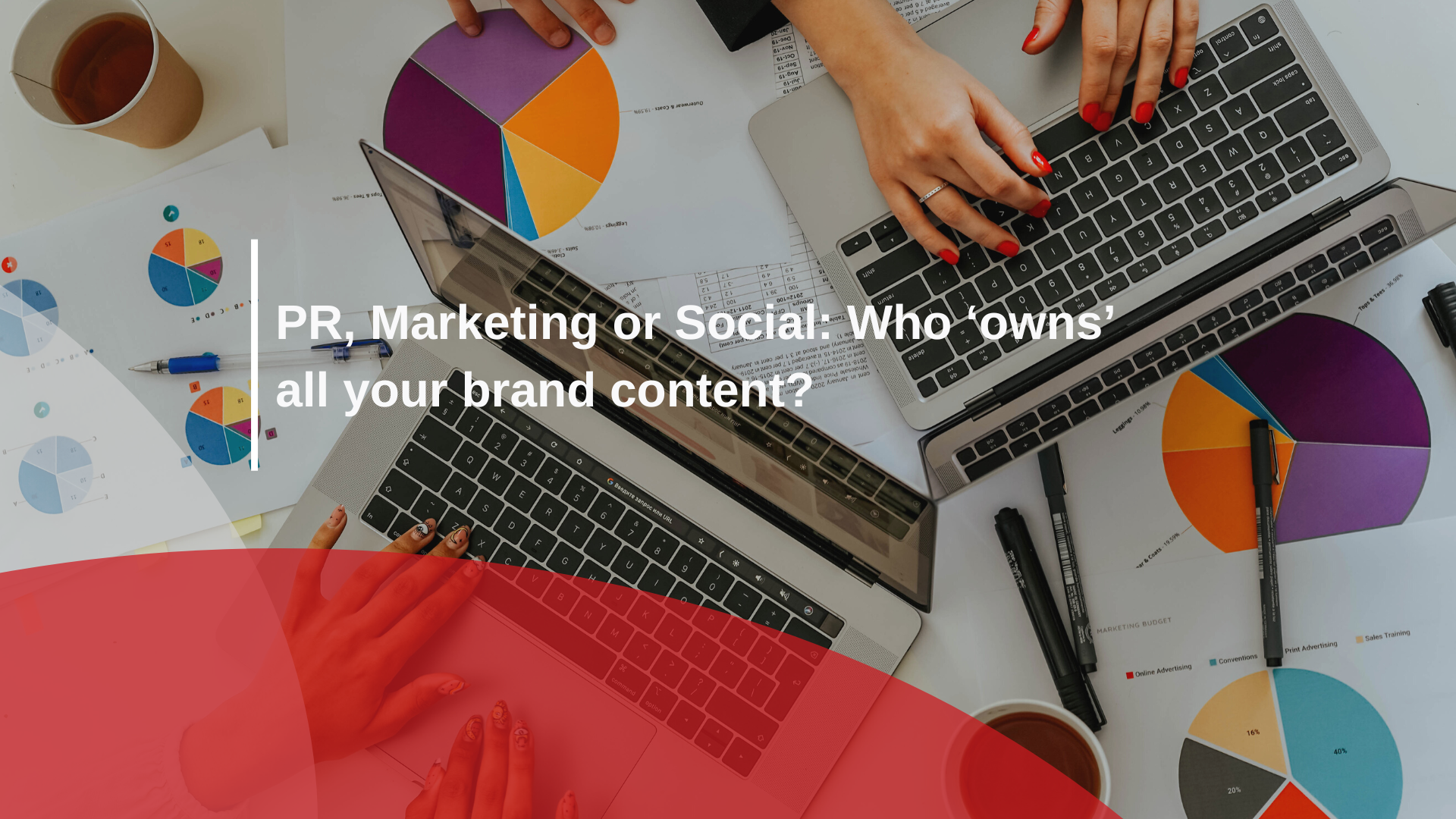 Nowadays, everyone can create content. The digital landscape is evolving, and brands are facing new challenges as the content revolution gathers serious steam. How can you increase the volume of attention-grabbing content? How do you prove its effect on KPIs? And how do you manage it all?
Videos, blogs, webinars, images, press releases and infographics, it's a lot. Busy, fractious teams are working hard to meet the demand and exerting time and effort into carving a brand narrative that often is not being utilised to its full potential.
Does the social team share their posts with PR? Does the PR team give infographics to marketing and sales?
Since the advent of the pandemic, remote working has fast become the norm and it has become more difficult to keep everyone in the loop. With so much new content being created, how does each team know what the other is creating? The knock-on effect is high-quality content is not being used to its full potential.
That's exactly why your content marketing strategy needs an upgrade.
The most effective tool successful brands use to manage all their content creation is a content platform software. With so many new content platform technologies entering the market, here are some key points to consider when finding the best tech for your business.
1. When choosing the right software, make sure the one you decide on is future-proofed for the fast-changing world of digital consumption. Whether it's TikTok, Twitch, or the Metaverse taking over, you need a tech that isn't just a leader for today but also prepared for tomorrow.
2. Your internal team isn't your only audience. Technology such as next-generation ContentBase is designed to appeal to any professional, be they a writer, editor, broadcast producer, researcher, host, influencer, investor or stakeholder.
3. If your brand works across multiple countries, consider finding a platform that supports multiple languages and regions. It's essential that you don't alienate your brand from foreign journalists and consumers looking to access your latest content.
4. Your teams need to have complete control to create and publish content, effortlessly. Make sure your content platform provider has a slick and instinctive interface and, like ContentBase, allows for unlimited user licenses, unlimited archive capacity and a 24/7 tech support team who can support your team and manage your publishing needs.
5. Measuring the success of your content is essential in developing an effective brand strategy. Your platform needs to be able to utilise built-in analytics tools that will help analyse your content against KPIs.
The primary goal for any content platform technology is a one-stop shop for all your PR and content marketing needs.
If you'd like to find out more about ContentBase, our advanced content platform technology for next-level brand communications, click here.