Online Newsroom vs Content Platform: Which is Best for Your Business?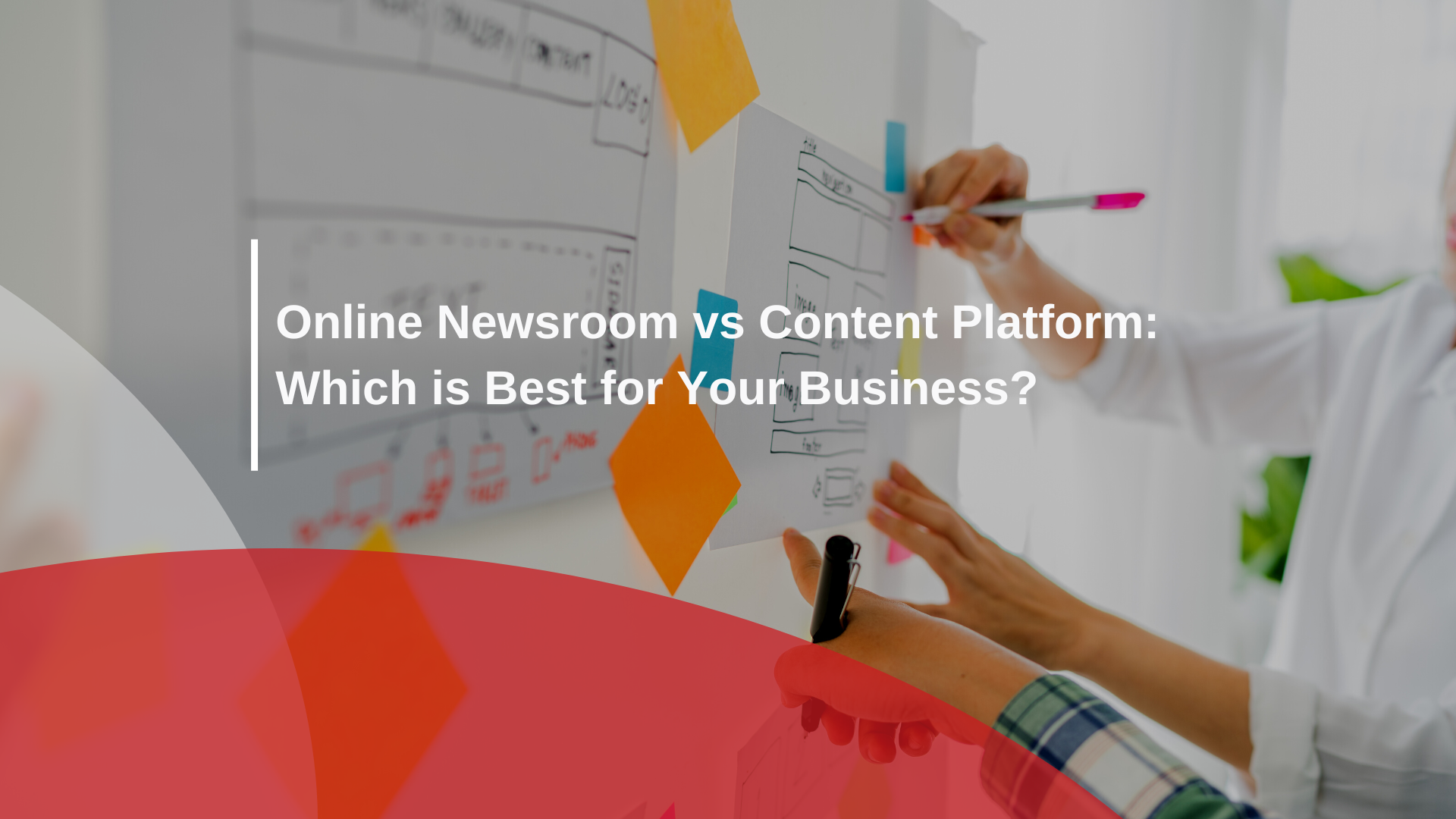 Traditional online newsrooms have been used by the comms industry for around twenty years. However, with a new breed of content platform technology entering the market, how do brands know which product will best suit their business needs?
Corporate or content
An online newsroom (or media centre) is a source of trusted information for journalists. It's a place where brands can publish company news and press statements, push it out to target media and host press releases within an archive.
A content platform such as ContentBase is the next level up from an online newsroom. It offers all the benefits of its predecessor but with advanced tools to support all the other types of content expected from communication teams these days, such as live and virtual events, podcasts, thought leadership content and social media walls.
Audiences or journalists
If journalists are a brand's main audience, digital newsrooms are the ideal platform to support communication. As well as using distribution tools to target media lists, online newsrooms are the go-to location for media to browse information and assets on a specific company.
Content platforms also cater to journalists, however they also ensure all other brand audiences are considered. Producers, TV presenters, influencers, researchers, analysts, investors, stakeholders, employees and potential employees, students learning about the industry; these are all target audiences enticed by content platform technology such as ContentBase.
News or brand narrative
Press releases and company news stories play a hugely important role in developing and maintaining a brand's position and for businesses that rely solely on this type of content, an online newsroom is the ideal solution.
However, brands grow, strategies change and so too does the content output. A content platform can develop with a business, hosting types of content far beyond simply news and help it to develop a whole brand narrative. For example, instead of simply providing the media with a press release for an important company announcement, a content platform can also host a supporting podcast or virtual event where the CEO shares their vision.
Social support
Social media content is created by brands for their online communities who, in return, create User Generated Content (UGC). Often, this important content remains on social platforms and companies miss the opportunity to reach other audiences. For example, a report by Cision reveals that 39% of journalists want brands to provide a social media post with company news.
Content platforms such as ContentBase can incorporate a social media wall within a company's platform, which means that any visitor to the site can see the content – giving social content a much higher reach.
It's clear that online newsrooms offer a much more traditional style of PR support compared to content platforms like ContentBase. Whereas a digital newsroom has limits to how far it can scale-up, ContentBase can be built around a company and fit into its communications needs today and for the future.
Contact us for more information or to book a demo on how ContentBase can work for your business.