Five ways to maximise digital marketing for your events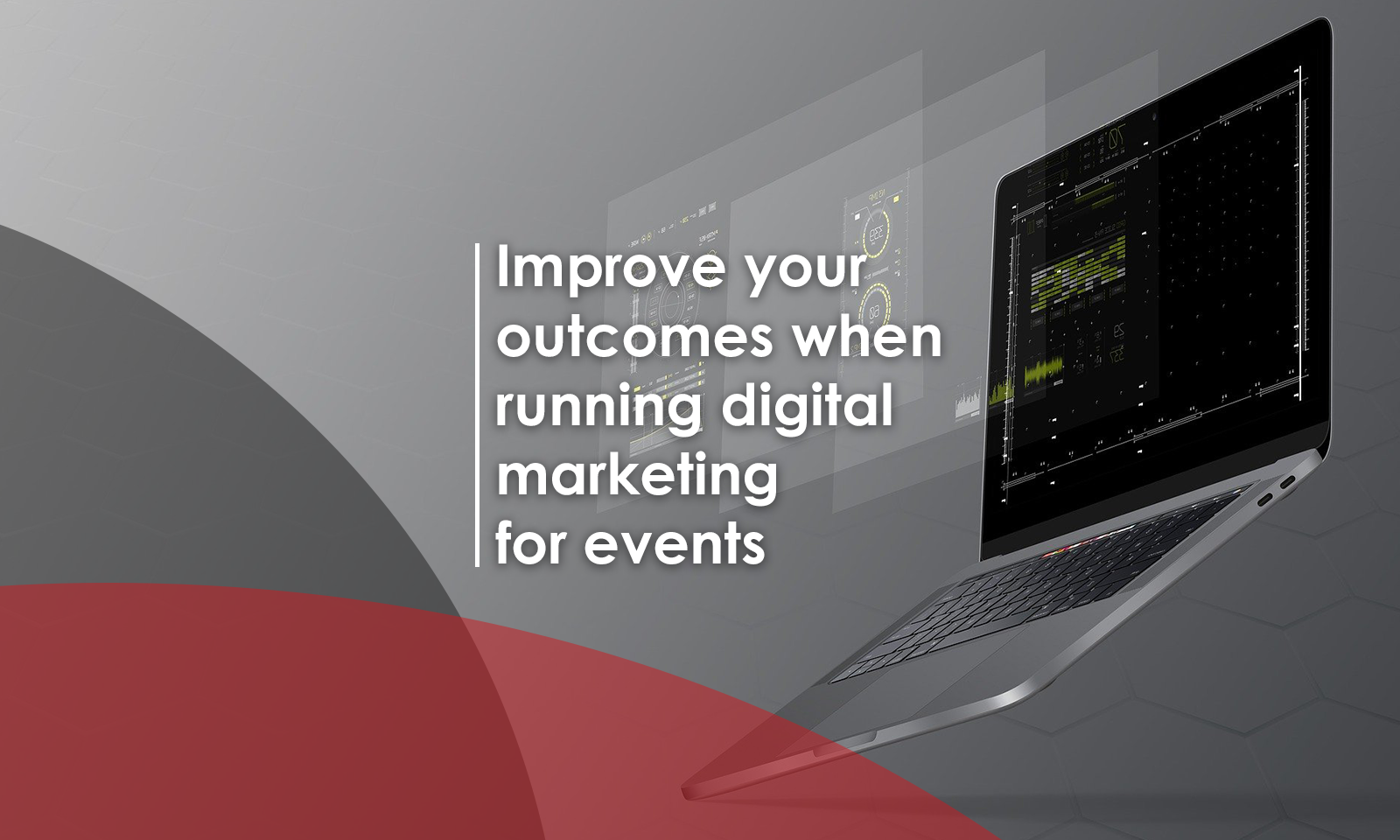 When planning events, trying to reach your target audience can be challenging. Whether your event is in-person, virtual or hybrid, it's fair to say that digital marketing is now the go-to method to reach your desired attendees. With a wide range of channels, and countless features to tap into, brands often spread themselves too thin, aren't familiar with best practices, or are unaware of the most effective channels and strategies for their niche.
Depending on your audience, different digital channels will be better suited to your needs, though there are some channels which you should always consider. Here are five key methods which can improve your outcomes when running digital marketing for events:
1. Social events – promoting through social, including Facebook and LinkedIn Events, allows you to create a unique landing page. On LinkedIn Events – one of their newer and revamped features – you can associate your company page as well as share with your employees and followers. Both Facebook and LinkedIn also allow you to promote your event landing page using tailored ads.
2. Paid social – social platforms including Facebook, Instagram, Twitter and LinkedIn have a plethora of objective-based advertising features and ad types (LinkedIn lead gen forms, carousel, stories, posts). Running A/B tests, conducting research and using high-quality assets will increase your chances of click-throughs and sign-ups.
When conducting research for your paid social, make sure to check:
What your competitors are doing – are they running similar ads and how are they performing?
Facebook Ad Library – search ads in your region by keyword or advertiser
Cultural, regional and newsworthy factors which could affect your target audience's perception of you
3. Email marketing – place your event in front of those who matter most to your brand including customers, stakeholders and evangelists. By using your privacy-compliant database, you can place the news of your event in front of people who show genuine interest in your brand and what you do, which will drive more sign-ups and interest.
4. Google search & display ads – by advertising your event through Google Ads, only pay when people engage with you and make the most out of the largest search engine and display network in the world. Search, display and remarketing ads all have a place in your digital marketing for events:
Search – when people search for relevant topics, have your event show up on the search engine results page (SERP).
Display – create visually engaging ads which inform your target audience of who you are, what you do and what your event is about. Display ads show up across the display network including on partnered sites and apps.
Remarketing – engage with people who have already visited your site or app. These people already know who you are (tracked with cookies) so you can be sure you're reaching the right people.
5. Content marketing – creating content to publish before, during and after your event, including eBooks, presentations and social content, will allow your event to be more discoverable, engaging and encourage your audience to take your desired next step.
Digital marketing for events can be enhanced further by looking at wider strategies, rather than promoting single events. By building a successful event marketing programme that incorporates different marketing initiatives, you will be able to expand your reach for future events. When putting together a holistic event marketing programme, consider utilising a mix of other marketing strategies including:
Employee advocacy – empower and incentivise your employees to engage with your brand on social media, become thought leaders themselves, and promote your messages, events and more.
Inbound marketing – by analysing your buyers' journey, creating content for each stage and nurturing your leads, inbound marketing puts your target audience in the driver's seat.
Promotion on thenewsmarket.com – publishing your stories and content on our state-of-the-art content hub and utilising the power of our homepage banners will spread awareness to our database of 36k+ registered journalists and influencers.
---
For more information on our event marketing services, visit our services page or email us at info@thenewsmarket.com.